The Holmes County Auditor's Office is pleased to announce the release of its new website. The website address will remain the same www.holmescountyauditor.org . The new site retains all the popular features of the old site such as real estate search, sales search, tax estimator and levy calculator. It will also provide access to all the forms used in the office and annual county financial information stretching back for several years. Integration with the highly used geographic information system (GIS) will also be continue.
The switch in website is due to the previous vendor selling operations and no longer supporting the old website.  The current real estate software vendor for the county (ISSG) developed the new site.  "We didn't want to change the website too much. The site we have had for many years has been easy to use and people are used to it", said County Auditor Jackie McKee, "I think we have retained all the best parts of the old site and added a number of new functions that people will appreciate."  One new enhancement will be the ability to search and view any of the past four years of parcel information, rather than only the current tax year as has been the case.  This is primarily intended to assist those in the real estate transfer process in Holmes County.   If you have questions, please call the Holmes County Auditor's office at 330-674-1896. 
Enjoy this article?
Pass it on!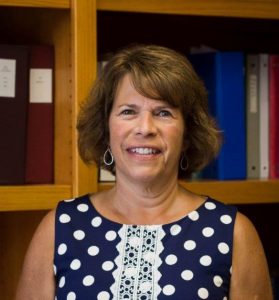 About the Author
Jackie McKee, Holmes County Auditor
Serving Since  March 1999 - Jackie graduated from Akron University/Wayne College and has 36 years of accounting experience with 30 years being governmental accounting. She is a working "hands on" auditor; personally involved with all aspects of the office.
Jackie is involved with the County Auditors Association of Ohio and is currently serving on a legislative committee. She is past President of the Northeast Auditors Association.