Holmes County Auditor's Office has a position available for a full-time Deputy Auditor Clerk.
Consider joining our team of professional and detailed individuals who serve the public and county departments.
Candidates should be detail-oriented; have significant computer experience including Excel, excellent keyboard/typing skills, ability to work well with co-workers, able to meet deadlines and organizational skills. Candidate must have the ability to professionally serve the public in person and by telephone.
Applications available online at www.holmescountyauditor.org or in person at the Holmes County Auditor's Office, 75 E. Clinton Street, Suite 107, Millersburg, OH 44654. Monday-Friday 8:30-4:30.
Applications and resumes should be returned or mailed to the Holmes County Auditor's Office by 4:30PM on June 23, 2021. E.O.E.
Enjoy this article?
Pass it on!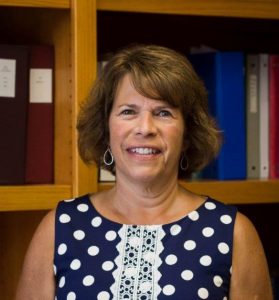 About the Author
Jackie McKee, Holmes County Auditor
Serving Since  March 1999 - Jackie graduated from Akron University/Wayne College and has 36 years of accounting experience with 30 years being governmental accounting. She is a working "hands on" auditor; personally involved with all aspects of the office.
Jackie is involved with the County Auditors Association of Ohio and is currently serving on a legislative committee. She is past President of the Northeast Auditors Association.