Ohio Law maintains that all dogs more than three months of age be licensed each year no later than January 31.   The fee is $15.00 per dog.   To protect customers and employees with the least amount of contact as possible, stamped envelopes were provided to send the application and payment.   There is also an online option at www.holmescountydoglicense.com.    After January 31, 2021 deadline the fee is $30 per dog.   Owners breeding a dog/dogs to sell puppies must purchase a kennel license from the Auditor's Office or Dog Warden.  For help or questions please call 330-674-1896.  
Enjoy this article?
Pass it on!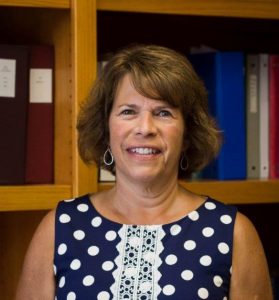 About the Author
Jackie McKee, Holmes County Auditor
Serving Since  March 1999 - Jackie graduated from Akron University/Wayne College and has 36 years of accounting experience with 30 years being governmental accounting. She is a working "hands on" auditor; personally involved with all aspects of the office.
Jackie is involved with the County Auditors Association of Ohio and is currently serving on a legislative committee. She is past President of the Northeast Auditors Association.