Ohio State Law requires any dog over the age of three (3) months to have a license within 30 days of ownership or renewed after the annual renewal period between December 1 through January 31 must include a penalty equal to the cost of the license. Your dog's license may be purchased at the Auditor's Office Monday through Friday between 8:30 am – 4:30 pm or at the Holmes County Dog Warden's Office.
Holmes Dog Tag Fees
$15 per dog annually
$15 penalty for tags purchased after January 31
$45 for 3-year tag
$150 for lifetime tag
$7.50 for a puppy turn 3 months after July 1
$75 for a kennel license ($1 per additional tag)
A duplicate license for a current lost license is $5
To transfer a current license to a new owner is $5
Enjoy this article?
Pass it on!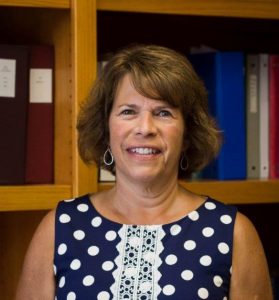 About the Author
Jackie McKee, Holmes County Auditor
Serving Since  March 1999 - Jackie graduated from Akron University/Wayne College and has 36 years of accounting experience with 30 years being governmental accounting. She is a working "hands on" auditor; personally involved with all aspects of the office.
Jackie is involved with the County Auditors Association of Ohio and is currently serving on a legislative committee. She is past President of the Northeast Auditors Association.